Breeders Directory
No current breeders listed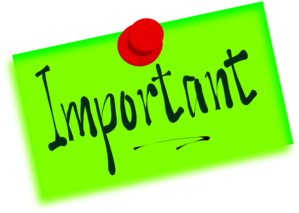 Breeders please note
ANKC LTD National Code of Ethics
Clause 32 - It is mandatory for an ANKC Ltd Member Body Membership Number to be displayed on any advertisement for dogs whatever the media and all members must include the following wording in their advertisements:
"Please contact Dogs [insert State/Territory] on email: [insert email address] to verify my membership".
Fair warning to puppy buyers
Buyer beware.
A warning to those looking for a pedigreed Bull Terrier or Miniature Bull Terrier puppy ......the term Roman nose Bull Terrier is used by backyard breeders withnon pedigreed, unregistered or crossbred dogs in an attempt to market their dogs for a premium price. There is no such breed as a Roman nosed bull terrier. However "roman nosed" is phrase taken from the description of the turn down of the leather of a bull terriers nose & nostrils & has nothing to do with head shape! A Bull Terrier or miniature Bull Terrier can sometimes be described as an English Bull Terrier to try to differentiate to the uneducated, between a Bull Terrier & a Staffordshire Bull Terrier or an American Staffordshire Bull Terrier
Disclaimer :
This Breeders listing has been produced with information accepted in good faith and supplied by registered members of an ANKC state club and financial member/s of the Bull Terrier Miniature Club of Victoria. The Bull Terrier Miniature Club of Victoria Inc. takes no responsibility for the accuracy of the information provided by the breeder or the quality of any breeder advertising on this list. It is up to the prospective purchaser, to verify all claims made by the breeder prior to entering into a transaction.
The Bull Terrier Miniature Club of Victoria accepts no responsibility for any transactions which may occur as a result of contact made with a breeder who has advertised on this list.

The use of this page by a breeder to list their kennels should not be accepted as an indication of a breeder's quality or an endorsement of their individual breeding practices. This site/service is used purely to identify the current, financial members of the club as a breeder of Bull Terrier Miniatures and it is accepted that this list of Breeders have paid a fee to advertise their contact details only on this site.
Contact Details
Secretary
Bull Terrier Miniature Club of Victoria, VIC, Australia
Email :
[email protected]